Serb separatist provocations must not be tolerated – and the people must be offered hope of something better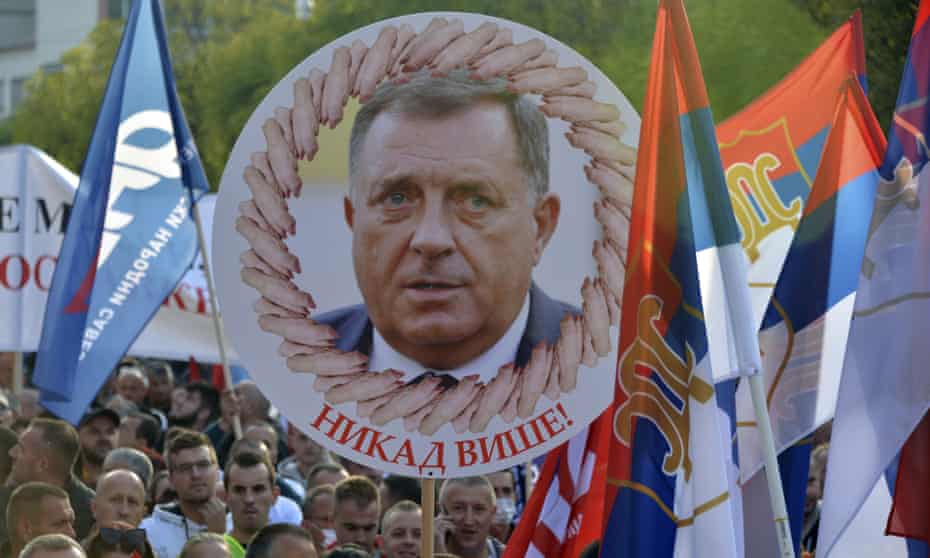 Better late than never? The US and Europe finally show signs of awakening to the dangers facing Bosnia. A crisis with long roots has escalated dramatically, with the international community's chief representative, Christian Schmidt, warning that the country could soon break apart. He described a "very real" prospect of a return to conflict, 26 years after the Dayton peace accords ended a war that cost 100,000 lives, and the Srebrenica massacre of Muslim men and boys that was the worst atrocity in Europe since the second world war.
Since then, Bosnia has been made up of the Republika Srpska and the Federation of Bosniaks and Croats, with a tripartite presidency composed of one Serb, one Bosniak and one Croat. Milorad Dodik, the genocide-denying leader of the Bosnian Serbs, has pressed for years for them to go their own way. The limited international pushback has emboldened him. In response to the introduction of a genocide denial law by the previous high representative, Mr Dodik is threatening to quit state institutions – including the national armed forces. This would be, as Mr Schmidt noted, secession in all but name. In creating a new Bosnian Serb army, it would also revive the very body responsible for genocide. Mr Dodik has said he would force Bosnian troops out of the Republika Srpska and that, if necessary, his "friends" would back him.